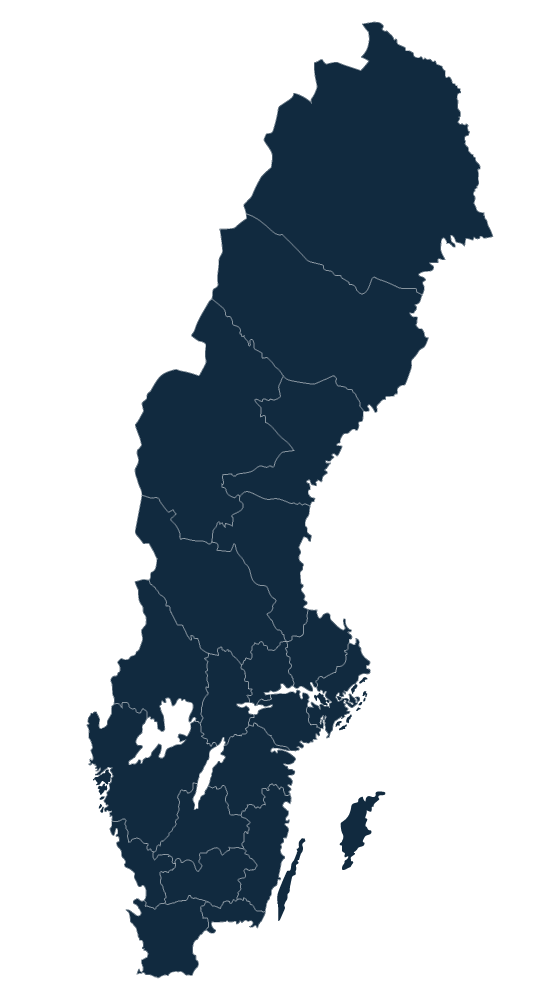 Stockholm
1 of 15
Södertälje
Ex-pipe bunker station

2 of 15
Gävle

3 of 15
Västerås
4 of 15
Sundsvall
5 of 15
Umeå
6 of 15
Luleå
7 of 15
Piteå
8 of 15
Nyköping
9 of 15
Visby
10 of 15
Norrköping
11 of 15
Kalmar
12 of 15
Karlskrona

13 of 15
Malmö
14 of 15
Göteborg
15 of 15
Yellow dot = Storage
Blue dot = Ex-pipe bunker station
We are a physical supplier and distributor of various marine fuels in Swedish ports. Via our logistics network of trucks and strategic partnerships we can deliver to any port in Sweden. We source products from the major Nordic refiners and can achieve a competitive price due to our large annual volumes.
With a combination of leased storage and owned inventory and offtake agreements with major refiners we can deliver first class marine fuels throughout Sweden
We deliver to all Swedish ports by truck. In Gothenburg and Stockholm we can deliver by barge. In Södertälje we have an ex-pipe facility serving vessels in transit into Lake Mälaren.
Södertälje Ex-pipe
Bunker Station
In 2018 we entered a partnership agreement with Neste making us official distributor of Neste marine fuel products. The Södertälje ex-pipe bunker station is located at berth 6 and offers a quick and easy stop during transit in- or out from Köping and Västerås in Lake Mälaren.